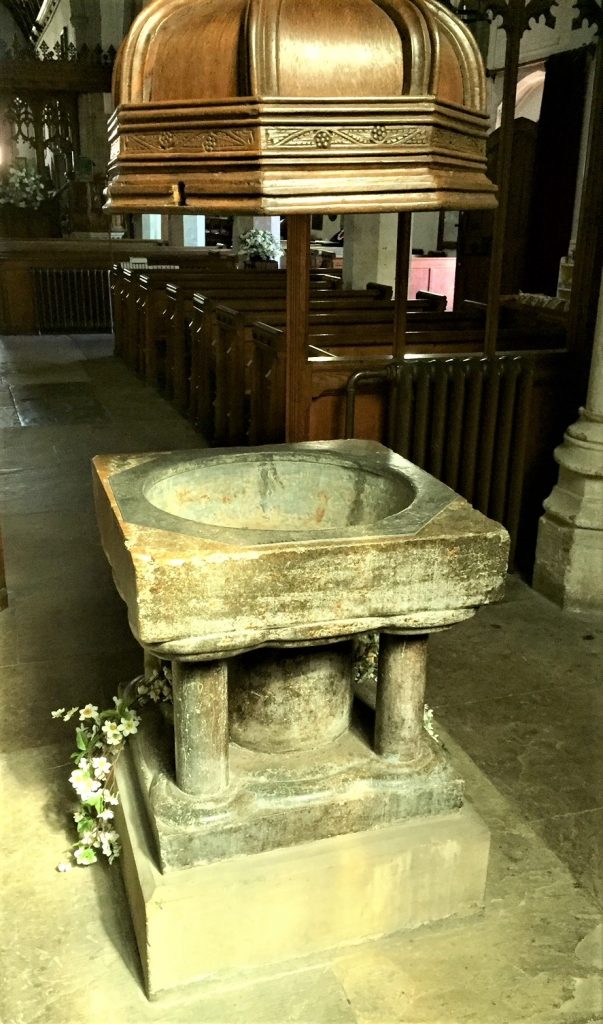 Our magnificent Purbeck marble font is one of the earliest features in the church dating back to the 13th century and has baptised countless people into the Christian faith over this time. 
Baptisms are normally held on Sundays within or at the end of the 10.30 service but can be held separately after the morning service at 12.15pm by special arrangement with the Vicar.
If the Baptism is held at 12.15pm, we expect the baby/child/adult to be brought to a family service in order to be welcomed by the congregation as soon as possible.